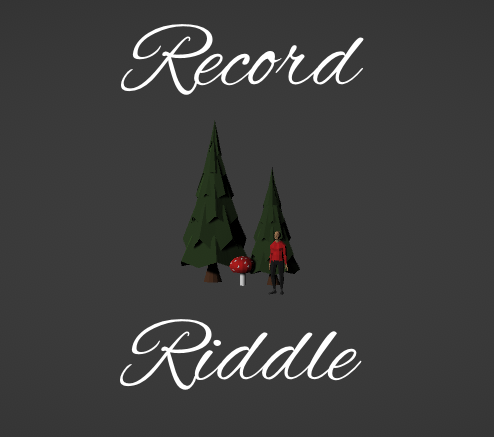 Record Riddle
Play fullscreen in browser!
For the best experience download the game.
This Game was made in one week for Brackeys Game Jam 2020.2.

About:
It is about a character trying to rewind a cassette, which is difficult because of small puzzles in his way.
To get the full experience of the Game, please play till the end, because some mechanics are introduced later in the game.
(There are secrets hidden troughout the game, let's see how many of them you can find ;) )
Controls:
A / D: Move Left / Right
Space: Jump
E to interact, (it will tell you to do this)
Credits:
SFX: Willi
Models: Matilde, Jan, Willi, Moritz
Code: Moritz, Willi
Texturing: Willi, Moritz
Install instructions
1. Download zip file

2. Extract all files
3. Open "Record Riddle" in "Standalone2"
(4. Accept Windows Warnings)
5. Have fun!
Download
Download
RecordRiddleStandalone.zip
28 MB
Comments
Log in with itch.io to leave a comment.
Very cute game and a great ending
A very chill game. Cool original desing and my mind exploded ath the end. But the controls were a bit frustrating